Welcome to the Creative Earthscapes blog! Since 2003 we have been striving to create amazing Outdoor Living Spaces including decks, paver and natural stone patios, outdoor fireplaces, room additions and so much more. We are so excited to share our knowledge with you, educate you about our products and share the latest and greatest project updates!
Creative Earthscapes offers a convenient, service-oriented approach to your projects. From the first time you call to the project completion we strive to get the job done right for you. Our office team of experts has over 75 years of experience in Home Improvement Remodeling; permitting, design, material selections, we've done it all thousands of times. Each project is unique though- as is each home. If you invite us to your home, we will treat it as if it were our own. Only installing the highest quality products and using our own experienced craftsmen has brought us to the top of the list for Premier Outdoor Living Design & Build Firms in the Central Ohio area!
Unique designs to set your project apart!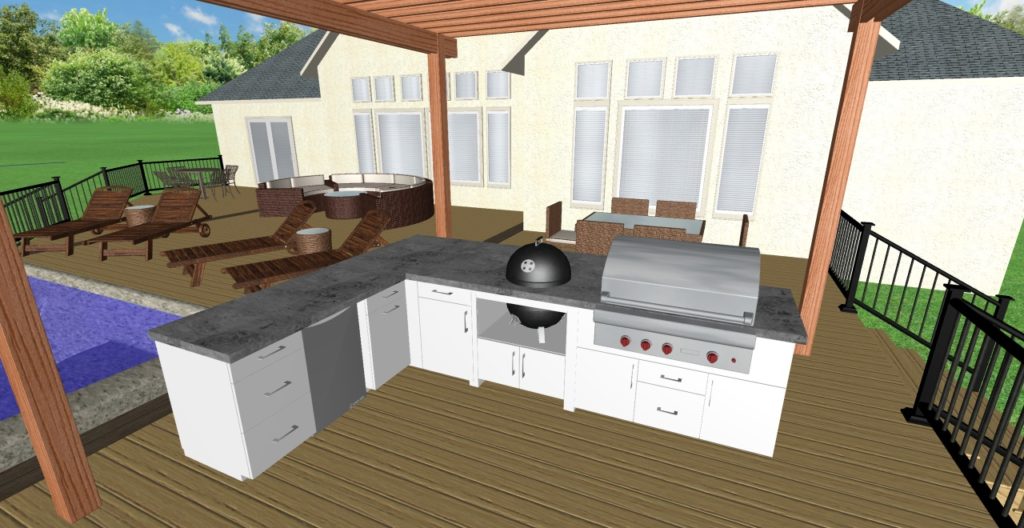 Projects we install:
Decks- Composite & Wood
Patios- Paver, Natural Stone and Travertine
Room Additions, Screen Rooms, Sunrooms,
Pergolas, Pavilions and Gazebos
Outdoor Fireplaces and Firepits
Walls- Seating, retaining and decorative
Landscapes
Hardscapes
3D Design consultation
Take the first step today- the link below will take you to our contact us page on the website to reach out and set up a free design consultation. Or reach out by phone or text: 614-322-3333