Welcome to Creative Earthscapes– where we will create an Outdoor Living Oasis just for you. Rather you are building a deck with Timbertech composite decking, screened in deck or if you are looking for covered deck ideas- you want to make sure you have the best deck installers available. If you are looking for a deck builder in Columbus Ohio, you have come to the right place. With so many options in decking, we strive to educate our clients on the products available and the best practices to consider when designing and building your deck. Our personalized service offers just the finishing touches you need to make sure the deck project is just what you imagined. We cannot think of a better way than to sit down with one of our experts and talk about deck design. With so many elements that can go into decking and many options to choose from- you should not rush the decision.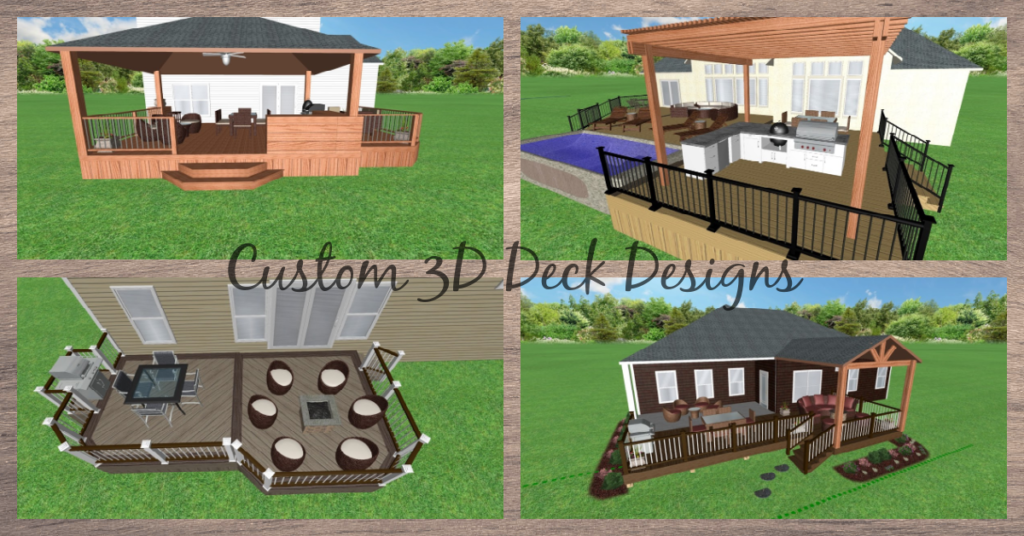 Top Reasons to have Creative Earthscapes Design & Build Your Deck:
· Complimentary 3D design consultations
· Timbertech Platinum installers
· Private in-office display area to review materials
· Expert crews that treat your backyard like it is their own
· HOA, zoning, and building permit included in standard services
· Knowledgeable sales staff to help the whole design and build process
Some options that our clients add onto their deck project include:
Custom bar seating areas with many material options
Fireplace features on decks! Yes, that's right 😊
Covered Roof Pavilions built onto decks
Outdoor Kitchens with Naturekast cabinets
…and so much more!
When everything is custom, you can really decide exactly what you want! Contact us today to set up your free, no-hassle consultation and see just how amazing your backyard can be!
Call Today for your Free Consultation- Appointments are filling up fast and s is the Calendar for Summer installs.